An amp that can read chord sequences and generate accompaniment from any song? This may sound strange at the first sight, but it seems exactly what Spark amp is providing with its best seller amp, as you'll see here.
If you ever thought about a smart equipment that can analyze your playing style and generate an accompaniment, or tell you the chords as you play, this is the amp for you. Many features that you would attribute to smart and expensive software analyzers can be found in this little amp.
The Spark Amp you surprise you with all the many features that it provides and its easy of use. Because it is an equipment with real knobs, it feels much easier to use than a similar software package.
What is the Spark Amp?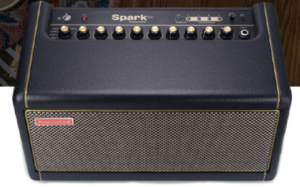 The Spark Amp (Check on Amazon Now) is a smart guitar amp that provides guitar players with automatic features that will make it much more fun to play your instrument, be it a guitar, a bass, or something else.
First of all, the Spark Amp Review provides a very cool feature that analyzes songs played through the amp, and generates automatic chord recognition. You play a sequence of chords, and the amp will tell you exactly the notes played and the right chord sequence.
This feature has many uses. You can, for example, get a song from youtube or Spotify, run it though the speakers, and have it analyzed by the internal software.
Once you finish playing the song, the system will analyze the content and the amp will generate chords and accompaniment for the music piece, helping you to jam along with the song.
This will allow you to play with a virtual band, which generates the right accompaniment based on what you're currently playing (or on some other input such as youtube).
Get the Spark Amp Now From Amazon At a Discount!
Also Read:
Two Fantastic MIDI Guitars You Need to Have
Learning New Songs With Spark Amp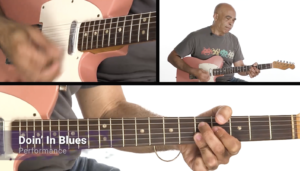 The main advantage of the Spark Amp over other amps or software, is that it is fully integrated. You just need to plug the sound source: your guitar, or maybe your smart phone or computer.
Once you have a sound input, the Spark Amp will do the rest. It has an internal unit that constantly analyzes the incoming sound source and identifies what is being played. The amp may identify the song using its internal data base, or it can try to analyze the chords as they are played.
Either way, you can have access to chord information, which can help you learn new songs without much effort.
Transposing Songs
Another useful feature of the Spark Amp is that it can transpose learned chords easily. This way, you can practice a particular song in different keys, or you can adapt a song to your own voice.
The ability to transpose songs is also a huge advantage for people who are still learning the instrument and want to find an easy way to practice songs.
Standard Amp Capabilities
Beyond these cool things, the Spark Amp can also do a lot of the things that you can expect from a traditional amp. Like most classic amps, it has all the features necessary to gig on a clean sound.
The amp has a set of knobs to adjust several aspects of your sound, including:
reverb,
volume gain,
tremolo,
distortion,
and many others.

The Spark amp also comes with an app that can be used to adjust the sound parameters used. Using this app, you can create you own sound, among thousands of combinations.
This gives to the player a lot of ways to customize their tone, making the Spark amp a unique equipment. You can use this software as your own digital signal processing unit, create new and useful sound effects.
Here are a few other features that we think are really useful:
It responds to voice commands using the app.
It has an automatic jam mode that will play along with you.
Home recording abilities as included, allowing the generation of high quality recording output.
Additional Features of the Spark Amp
Here are some more features that will help you get the most of your playing sessions:
More than 10 thousand sounds are included in the tone library: this amp comes with a huge library of sounds and tones that you can use to simulate most types of guitar equipment in the market. If will give you everything you need to practice different sounds, and in some cases even for gigs and professional recordings.
Several realistic guitar amp modeling effects: These modeling effects can transform your amp into whatever you want. From an 70s sound to the brightness of a 2000s style amp, you can have it all in the same equipment.
Built-in effects that include the following:

Noise gate,
Overdrive,
Distortion,
Delay,
Modulation,
Chorus,
Flanger,
Phaser,
Tremolo, and
Reverb.

Several presets that you can choose from, making your life easier when finding a new tone for your guitar. These presets will allow you to switch to a new sound quickly. They also provide a list of popular tones that you can use in popular styles.

Automatically display guitar chords for millions of songs.

Choose any song, and Spark's smart app will auto display its guitar chords in real time as you play. Easy controls let you slow down the song's tempo or loop a difficult section as you master playing it on guitar.

Smart Jam:

The Spark amp and app work together to learn your style and feel, and then generate authentic bass and drums to accompany you. It's a smart virtual band that goes wherever you go.
Similar Topics that You May Be Interested
Boss Katana Amp Review: Another great amp that you can use to improve your sound.
14 Ways To Improve Your Guitar Playing Skills
14 Best Information Products for Guitar Players
Digitech Trio+ The Digitech Trio is a looper pedal that provides several innovative features for guitar players. The most important feature is that it automatically generates drums and bass parts. … Continue reading
Video Review of The Spark Amp
You can also see this amp reviewed in the following video:
Learning More About Guitars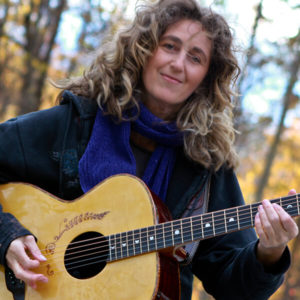 If you want to learn more about guitar tuning and scales, you should get our free complete guitar course. In these guitar lessons, you'll learn about:
To get your free copy, just click here and request your guitar course.