Focusrite Scarlett 2i4 2nd generation is an USB audio interface that can be used to connect instruments to your computer. It is a versatile product, and very useful for guitar players who need a simple and powerful interface to their computer software.
The Focusrite is a family of audio interfaces, and the Scarlett 2i4 is one of the most versatile versions that is part of this family. It includes a lot of features that in general are are only available in more expensive sound interfaces.
Focusrite Scarlett 2i4 2nd Gen Overview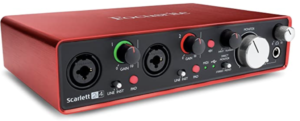 The Scarlett 2i4 (second generation) is a very versatile product due to its many features. Like its predecessor, t continues to be a  USB-powered audio interface which connects directly to the computer.
The Scarlett 2i4 can be used by any guitar player to achieve their desired sound, and mix or record their live performance with easy.
This interface, like the first generation product, is very small and convenient to transport. It comes loaded with a high quality preamp. It also has connection to MIDI and to analog outputs.
Using a USB connector, you can output your signal directly to a computer. Another option is to plug it to your amp directly.
In terms of input connectivity, you can plug microphones, MIDI and other instruments to this unit. The output provides you with record quality audio.
You can also connect the Scarlett 2i4 to audio software, such as Pro Tools, Ableton Lite, and other DAWs. This interface works both on Windows as well as on MacOS.
Features and Operation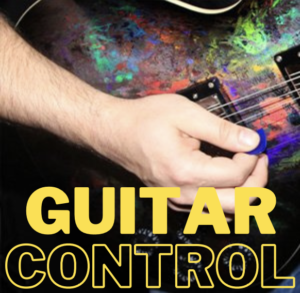 The Focusrite Scarlett 2i4 is a USB-powered audio interface that will provide you with a lot of features for audio recording.
For guitar players, the main use case of the Focusrite Scarlett 2i4 is to connect to a computer and allow you to record your performance.
The Focusrite Scarlett 2i4 is very easy to work with. You just need to connect it to a USB port, then connect you guitar cable. Because it is USB-powered, this interface will just work when connected to USB.

But you can do more than recording a guitar. You have an additional input that you can use to connect to a bass, or a keyboard. This gives you extra flexibility, like playing with a small band.
Another option you have is to use an input for a voice microphone. So, if you're also a singer, you can use the Focusrite Scarlett 2i4 to capture your vocals to the computer.
Focusrite Scarlett 2i4 Inputs/Outputs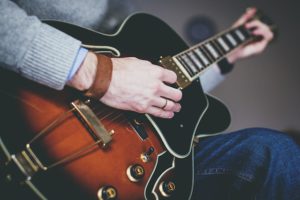 The Focusrite Scarlett 2i4 usb audio interface has several inputs that make your life much easier:
Two 1/4″ inputs, can be used by two instruments (mono) or stereo.
One midi-in input
Two Scarlett mic preamps
Analog line outputs (4)
A headphone output (can also be used as line output).
A USB connection (in/out): to connect with a computer.
All these inputs and outputs make it very easy to control the perfect sound for your guitar gig.
Added Software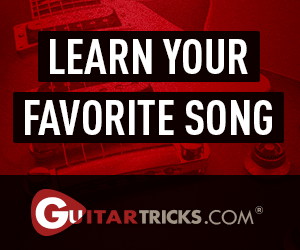 Not only you get a lot of features in the Focusrite Scarlett 2i4 usb audio interface, but you also get additional software that can be installed in your computer.
The interface comes with the following software:
Avid Pro-Tools: the best known software for recording on PC and Mac. You can use this software for free and create complex songs with hundreds of tracks.
Ableton Live: an award-winning music creation software, that you can use for free.
Softube: a set of plugins that you can use to create sound effects.
Addictive keys (XLN audio): a set of high quality keyboard sounds for midi use.
With this software you can create very complex songs using several tracks and effects, directly from your computer.
Other Great Product Reviews
Spark Amp: intelligent amp for your guitar.
7 Best Vocal Effects Pedals for 2022
Key 9 Pedal Review: Electric Piano Machine
Essential Guitar Pedals You Need to Have
Learn More About Guitar Playing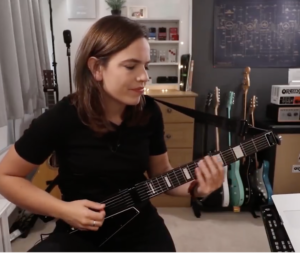 If you want to learn about guitar playing and how to use it with recording interfaces, take a look at our complete guitar course. You'll learn there:
This complete guitar course is available for free in PDF format. You can get your copy by simply requesting it, and you'll receive the free course in your email address. Click here to get your copy.