The Digitech Trio is a looper pedal that provides several innovative features for guitar players. It was release to improve the ability of guitar players to generate drum parts that are lively and that adapt to the song you're playing. This pedal will also generate automatic bass lines for your songs.
The most important feature is that it automatically generates drums and bass parts. The drums and bass is set to fit the chord sequence that the guitar player does in the guitar.
In this article, you'll learn the basics and some advanced features of the TRIO+ drum machine. You will see see the following:
Basic functions of the TRIO+
How to generate drum and bass parts for your song
How to select styles on the TRIO+
What styles are available for selection
How to properly select the right tempo for your song
How to save loops using the TRIO+
How to select different sections of the song
How to get advanced effects
And much more.
Looper Function
The basic function of the TRIO+ is the same as any other looper pedal. You can start your loop by tapping the looper switch, after which the TRIO+ starts recording your guitar.
After the initial recording, you also have the ability to overwrite a particular loop with new material. You can also add to existing loops that you have created.
Finally, the looper can also delete and save loops that you have previously recorded.
Generating Drum and Bass Parts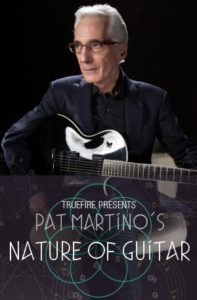 Apart from the basic functionality, this innovative feature makes of the TRIO+ more than a simple loop machine. You can also use it to generate drums and bass parts.
The drummer is similar to other drum machines, where you need to set the speed and the style.
The interesting thing is how the TRIO+ generates bass parts. Basically, the pedal is capable of analyzing the harmony of a created loop. Using this information, it generates a bass part that matches the style used in the song.
Also Read:
Focusrite Scarlett 2i4: USB Audio Interface Review
7 Best Vocal Effects Pedals for 2022
Mooer E7: Polyphonic Guitar Synth Effects Pedal Review
Essential Guitar Pedals You Need to Have
Key 9 Pedal Review: Electric Piano Machine
Spark Amp: You'll be Surprised By This Guitar Amp
Available Styles in the TRIO+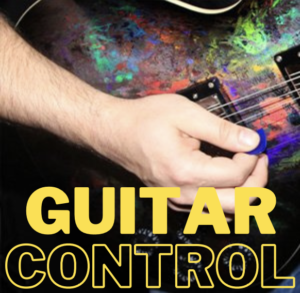 The bass and drums that are generated by the TRIO+ follow the selected style.
There are several styles that are made available out of the box. These styles provide variation in the bass part so it matches with the kind of song you're creating.
Here are some examples of music styles supported by the bass and drums generator:
alternative rock,
electronic pop,
country
More traditional styles such as:
General Rock'nRoll rhythms, including:
rock,
metal,
pop,
hip-hop,
country,
latin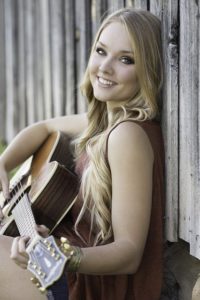 How To Switch Styles
You'll be able to easily change from a style to another with a simple know. Creating new loops also work together with this feature, so it can provide a customized experience. As the name says, this nice feature generates and automatic duo: a drum set and a bass line are automatically generated so you can play along.
The selection of the right drum set is defined using two different knobs: genre and style. Each genre, on its turn, has several options of available style. That selection of genre can be used to increase variability in your recordings or live performances.
How to Change Tempo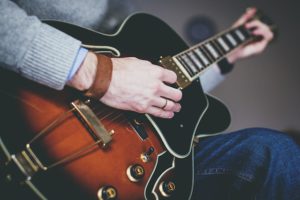 Another innovative feature is that you can change the tempo for a loop. This is done without distortion, so you can practice the same loop in a slower tempo and a quick tempo.
To change the tempo of a given sequence, simply use the tempo knob. This will let you slow down the loop speed, until you reach a point where you can practice.
Using Different Sections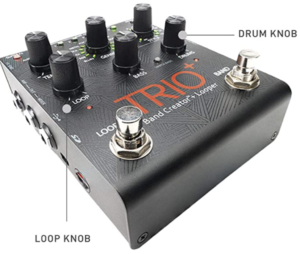 The TRIO+ also has the ability to record different loops for different sections.
For example, what you can do is to record the first part of a song as a loop.
Then, you can record the bridge as a second section. At the end, you'll be able to play a song with different parts using the loops that you created for each section.
Saving Your Loops
Another interesting feature is the ability of TRIO+ to save the created loops. Using this feature, you can record several loops for each song, and use the pedal to access your saved loops.
This feature is extremely valuable for people who play live with the help of pre-recorded loops.
Video Information About the Digitech Trio+
If you want to see how this pedal works in practice, here are two videos that can show you step by step how it works:
The next video will also how you how to find multiple effects using this pedal:
Learning More About Guitars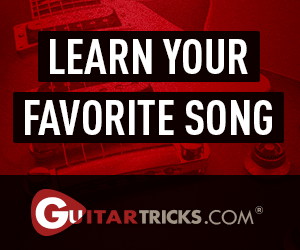 If you'd like to learn more about guitar playing, you should consider our free, complete guitar course. In this course, which can be sent to your email address, you'll learn the following:
Playing common chord in the guitar
How to play guitar tabs.
Finding any note in the guitar neck.
Taking proper care of you guitar.
And much more.
To get your free guitar course, just click here and request your copy.