If you need to buy gifts for guitar players, here are some top-rated suggestions for guitar accessories and guitar gift guide, just in time for holidays.
This stylish folding stand can be used with both acoustic or electric guitars. It is durable and easy to use.
The A-frame universal guitar stand as been tested both for acoustic and electric guitars, with stelar reviews.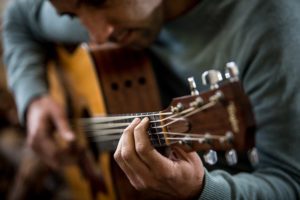 The mechanism accepts 3 adjustable-width settings to accommodate most guitar shapes.
This guitar holder also folds flat for convenient transport and storage.
Here are some additional features:
Made of lightweight material.

Durable product, with metal construction.

No assembly required, anyone can use.

The soft foam both arms and back rest, to protect your guitar.

Contains a non-slip rubber feet.

This is an excellent gift for any guitar player: a key hanger that is shaped as a Marshall amp.
The JCM800 standard jack Rack (version 2.0) comes with sleek look and features. It has an upgraded finish, made of real amp materials. The key hanger can hold up to 4 Marshall guitar plug keychains. It comes with its own wall mounting kit, with hardware included.
This gift certainly makes a great addition to your home, office, recording studio, rehearsal space, or man cave!
Also Read: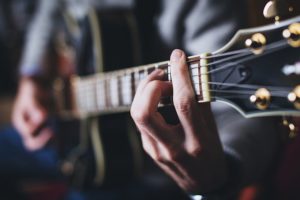 How to Quickly Clean the Guitar Fretboard
4 Best Red Electric Guitars for 2021
Fender Acoustasonic: The Exotic Guitar That Sounds Good
Guitar Humidifiers: Hot Buying Secrets
Taking care of your guitar is a necessity and also a passion!
This useful four-step kit contains one bottle of each Fender Custom Shop Guitar Care product: Cleaner, Polish, Quick Clean and Fingerboard Remedy.
The kit comes with high-grade carnauba formulations. They contain no toxic elements such as silicones, resins, polymers, bonding agents or alcohol.
Using this kit, you'll be able to clean your guitar with easy. Fingerprinting and streaking on black finishes is greatly reduced, with absolutely no dirty build-up.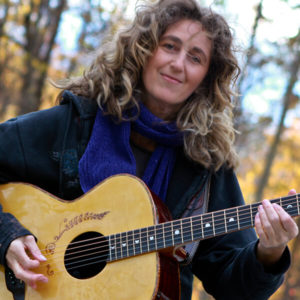 You'll be able to get that "new-from-the-factory" shine, using genuine Fender Factory Microfiber Cloth. Also included is the Fender Dual-Sided Super-Soft Microfiber Cloth (TM), which features two sides for polishing, resulting on improved cleaning precision.
The full bundle Includes the following:
Custom Shop Deluxe Guitar Care System 4 Pack,

Super-Soft Dual-Sided Microfiber Cloth, and

Fender Factory Microfiber Cloth.
Micling 72Pcs guitar repairing tool kit are the most complete kit on the market for daily use, including bridge pins, fret crowning luthier files, guitar picks, guitar strings, bridge nuts saddles, string spreader, string action ruler, grinding stone, guitar fretboard sticker, a storage bag, etc.
Available for changing strings, setting intonation, adjusting action or checking string height, perfect for stringed instrument cleaning, maintenance and repair.Dedicated to the most common guitar repairs and adjustments.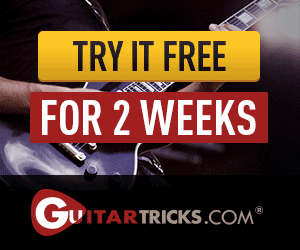 72 Pcs tool set is a superb choice for most guitar repairs.Ideal for electric guitars, basses, mandolins, banjos, Hawaiian ukuleles, and other stringed instruments for necessary measurements and adjustments.
Assortment of necessary tools are in one bag. We not only provide a large package, we also provide each accessory with a small individual package. You can protect and store these tools well to prevent loss and mess.
This tool kit is easy to carry and stock. A great gift option for beginners, tuners, musicians, stringed instrument users, and guitar lovers. We provide 12-month warranty and 24-hours after-sale service. If you don't know how to use it, you can contact us for detailed instructions. We have a very friendly service.
This is a very compact and stylish tuner, which works both for acoustic and electric guitar (and other instruments).
This is a standard 440Hz chromatic tuner that can be used well for practice of for a gig.
The smart auto power allows you to let it running without problem. It switches on when attached to headstock.
Here are some additional features:
Auto shut-off after 5 minutes for longer battery life

Accuracy: +/- 1 cent

Includes CR2032 battery