So, you've already made your choice! You've done recording your album, and you guitar sounds fantastic. It deserves to be heard around the world, and you're deserving of succeeding in the music industry.
Of course, you already know that becoming a celebrity won't be easy. After all, everyone claims that the music industry is challenging.' But, hey, you've got what it takes, you've got talent, and this recording is truly fantastic – your friends and family agree – so what's stopping you? What exactly is it…?
How It is in The Music Industry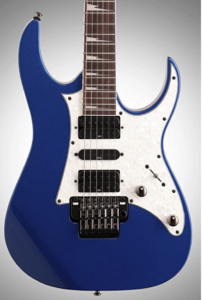 Few people outside of the music industry realize how difficult it is to exist, let alone thrive, in the ever-changing and merciless entertainment industry. It takes a lot more than composing, recording, and performing to be a musician.
Few people are aware of the time and work required to record a good-sounding recording, or of the time and effort required to get the polished sound that every musician who has ever made a demo hopes to achieve.
Don't be deceived by reality shows like Pop Idol or The X-Factor. These types of programs not only present a completely incorrect idea of the music industry's reality, but they also jeopardize its integrity!
For the record, I don't doubt any of the participants' obvious aptitude, but the ends do not warrant the means!
It shows how low we have come as a culture when we are content to watch and laugh at 'hopefuls' who clearly have no skill and make embarrassing fools of themselves because they truly believe they do.
See also:
Top Tips to Play Guitar Chords
3 Ways to Learn to Play Guitar Online
7 Products To Maintain and Clean Your Guitar
Learn What It Takes to Master the Guitar
Easiest Way to Learn Guitar: 5 tips
In Search For Fame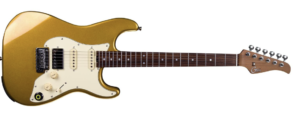 Then, once the competition really gets underway, we can watch the music industry do what it does best: chew up and vomit out varied degrees of talent live on our television screens in the name of television entertainment!
The shows are created to increase TV ratings and to create a "Pop Star" who will be forgotten in ten years. Of course, they'll say that's not the case, but then, wouldn't they?
Instant Fame for Guitar Players?
We live in an era of "Instant Fame." Celebrities and their lifestyles are constantly thrust in front of our eyes, 24/7, and far too many people (especially but not primarily the young) believe it is possible to gain celebrity.
They are instilled with the impression that it is feasible to quit your day job and become a celebrity. This is nearly impossible in reality. Check out Simon Cowel's book "I don't mean to be rude" for a deeper dive into the realities of the Pop world.
What is Being an Artist?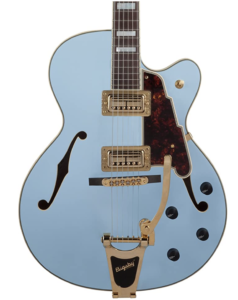 Being an artist, a craftsman, is an employment. It's a lifestyle where everything and every other artist, without question, come in just short of the winner. Performers are narrow minded – they must be by definition, and I know since I am one.
It's about "The Journey" (similar as life) – the excursion of self revelation that begins when you understand that being a performer is the thing that you need to do.
It proceeds and advances as you make music and companions along the street, encountering the highs and the lows and comes full circle in the acknowledgment that the excursion doesn't have an end since you're continually trying to venture out, continually fashioning groundbreaking thoughts – looking to compose 'The wonderful tune' or 'The amazing album'.
Be that as it may, an expression of caution, in case you're adequately lucky to discover achievement, the tensions and the requests will become more prominent, they'll not get less!
You can't do it on "low maintenance" premise and hope to prevail past a touch of fun at novice level (not that there's anything at all amiss with that).
How to Achieve Success

In the event that you truly need to 'succeed', the very thing that you need to acknowledge is… that you presumably wont'! What's more, that isn't just about as insane as it sounds!
The main thing in music is just that you love doing it. It's a lifestyle that is in your blood, in your spirit, and it overshadows all the other things. Furthermore, as referenced prior, it's with regards to the excursion.
Presently, I can hear you making statements like; "That is good for you to say, you're in the music business".
Or on the other hand perhaps you're thinking; "I have this load of characteristics, yet how would I take care of the bills and still advance as a performer?"
Indeed, I am sufficiently lucky to be associated with music, appreciating moderate achievement and acknowledgment in a particular music kind. However, what I have discovered is that achievement is relative.
My life and everything in my life rotates around music. Be that as it may, throughout the long term, and especially in the good 'ol days, my private life and accounts addressed an exceptionally heavy cost.
Playing for the Long Run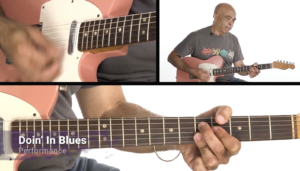 Being associated with music is tied in with being in it for the long stretch, not the present moment – you don't think about the present moment.
Ask most performers and they'll let you know the interaction is an excruciating one. At the point when I hear youthful artists say they've 'given up everything to be in music', my answer is, that they have no clue about what "everything" is!
Being a performer requires numerous things, many say. Childishness that we've effectively said. Tenacity is a vital factor too – you simply need to continue onward, then, at that point, there's commitment, energy and conviction.
An acknowledgment that there will be a ton of difficult situations. You should be ready to give everything and that's just the beginning, and surprisingly then, at that point, even with that load of things, in case you're not 'in the perfect alignment of timing and location', achievement can in any case pass you by.
Persistence is Key
Also, through this, you continue to grin. You don't address why you're doing what you're doing or the expense of it in broken connections and substantial obligation. You simply continue to go on the grounds that music is a major piece of you!
The one thing essential for a performer is an agreement and strong accomplice – without whom you've no way by any means.
It helps me to remember the old joke: What do you call an artist without a critical and strong accomplice: a destitute!
Who is An Artist?
All in all, at last, what's the distinction between an artist and somebody who needs to be an artist?
It's basic. An artist is somebody who goes ahead with it. They venture outside of the crate of traditional 9-5 and all that goes with it and carry on with the life and all it involves.
They most likely will not become showbiz royalty, however they characterize their own prosperity and whatever occurs, they'll never neglect to focus on why they're doing what they're doing.
Furthermore, somebody who needs to be a performer, a star? In this case, they're not able to do the above mentioned!
Learning More About The Music Industry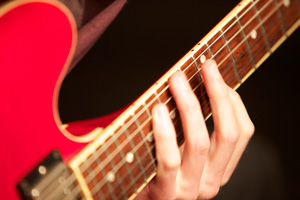 If you want to learn more about the music industry for guitar players, you need to get our complete Success In The Music Industry Manual. In this concise but complete manual you'll learn about how to achieve success in the music industry for guitar players, with case studies, suggestions, and practical tips that will help any guitar player.
BUY NOW FOR $5 (80% OFF)