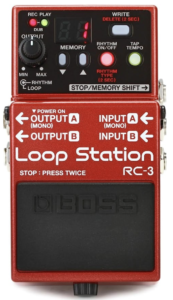 Every guitar player needs to create a practice and live environment. To this goal, a looping pedal is very important. The BOSS RC-3 Loop Station provides all the features that you'll ned to create loops and improve your sound.
The modern guitarist has a looper as a basic tool to a create practice  sound or as a composition tool. In either case, the BOSS RC-3 may help you. This little device has made the whole process simple, painless, and fun!
The RC-3 give you up to three hours of stereo recording. This means that you can have access to direct internal memory,  enabling a guitarist to record long phrases. No more worries about running out of memory! You can also store a lot of loops for later reuse.
Saving Your Work
No just you have a lot of available member with the RC-3, but you can also save this work in one of the 99 memory locations made available from the front panel.
This will allow you to save your creations at your heart's desire. You can be sure that you'll be able to  instantly recall your creations.
Moreover, you don't need to depend only on internal memory. Once you've done with a loop, you can use the RC-3 s USB 2.0 port connection. With this method, you can conveniently save loops onto your own computer.
Using Stereo Input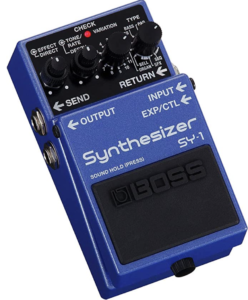 While most guitars provide only mono output, you don't need to stop there. For those who want to incorporate stereo instruments, the BOSS RC-3 has what you need to use this stereo input. With this capability you can use true stereo I/O into the RC-3.
Another possibility is to use USB to connect to the looper. Using this mode, you can connect the RC-3 directly to a computer. You can use an USB cable for this purpose. With this type of connection, you can create a backup of your recordings.
Still another input option is to load WAV files, using the computer interface.
Looping + Drums
A great advantage of the RC-3 is the ability to play drum patterns along with your loops. These built-in drum patterns can enhance your own loops, giving your the tools to improve timing.
Recording and Using the Loop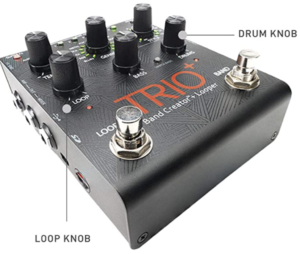 This looper also comes with an auto recording feature! This feature allows you to to start recording as soon as you start playing your guitar. There is no need to press anything to start recording the loop. The only thing you need is to start a connected audio player.
Another useful feature is the count-In mode. In this operation mode, the BOSS RC-3 plays one-bar of rhythm, before the start of the recording. This way you can easily prepare to play right along with the looper.
Of course, you also have access to a Undo/Redo feature. This way, you can make changes as you go. If you don't like a new layer, you can quickly undo that change.
Adding Rhythm To Your Songs
Another super useful feature is the addition of drums and rhythm tracks to your loops. This can help players to keep loops right on in time.
There are several rhythms available on the RC-3. Ten different types of rhythm types are provided. These rhythms include the following:
Funk,
Pop
Rock
R & B
Latin
And many others.
To make your life easier, there is a dedicated knob, that lets you adjust the volume of the rhythm section.
You can also change the tempo for each drum part. One option is to use a knob to change the tempo. A second option is to tap the tempo you desire.
Still another feature is the ability to determine a time signature. This will allow you to use drum parts specific for that tempo and time signature.
Technical Details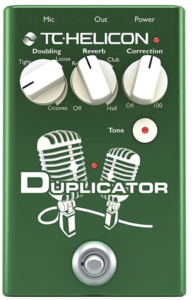 Here is some additional technical information:
The RC-3 accepts 16-bit/44.1kHz WAV files;
The system accepts files of up to 1.7GB in size.
AUX Input is available, in addition to simply recording your guitar or other instrument.
External stereo audio sources are also available via the RC-3 s AUX IN.
Sound can be input from a digital-audio player connected to the AUX.
Most Important Features of the BOSS RC-3 Loop Station
Don't forget these very important features:
Three hours of onboard recording time

High-powered DSP from BOSS' ESC2 chip

True stereo I/O

99 memory slots

USB 2.0 port for swapping/managing files with your computer

Onboard rhythms including real audio drum loops