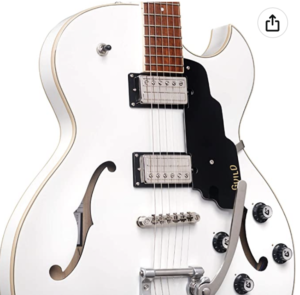 The Starfire is a semi-hollow electric guitar that offers a great balance of features and sound capabilities that will satisfy both professional and amateur players.
The Starfire is based on the timeless design already followed by other winning models: Starfire II and III. The Starfire uses a single cut body shape, based on traditional semi-hollow guitars of the past.
the Starfire SC brings as its most distinctive feature a 2" thick hollow body. It has an added bridge block that helps this guitar to increase bridge stability (a common problem for semi-hollow guitars).
The Startfire has also design improvements that give it better resonance, compared to similar models.
Body Construction
This guitar is made with a sturdy arched maple top. The same material is also used for back and sides planes.
My impression is that the Starfire SC design give is a tone that is very distinctive. It has an airy tonality, which is comparable to the best hollow body instruments. This is a guitar that provides ample sound variety. It has very bright overtones, but also pronounced lows that increase its available range.
Also Read:
100 Best Guitar Brands for 2022
GTRS S800: The Intelligent Guitar With FX Effects
Gretsch G5260T Electromatic Jet Guitar
Best Electric Guitar Strings for 2022
Available Options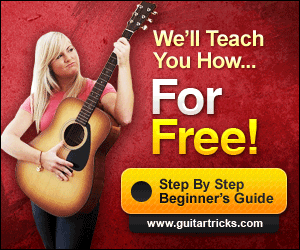 The Starfire guitar comes in a range of options. Here are some of the customers features:
Colors: This guitar is available in 3 custom colors: Antique Burst, Seafoam Green, and Snowcrest White.
Body type: This guitar comes in a semi-Hollow body model that provides the standard features and sound of classical models.
Strings: this instrument is shipped with D'Addario EXL115 strings (nickel wound), Medium gauge (.011 – .049), which complements the instrument.
Overall guitar length: the total length is 1.055m (which is equivalent to 41 1/2″).
An injection of rich, vintage tone is provided by Guild's own HB-2 Alnico II humbuckers, and the included push-pull coil splitting feature allows for singing single coil tones from either pickup.
Professional Opinion on the Starfire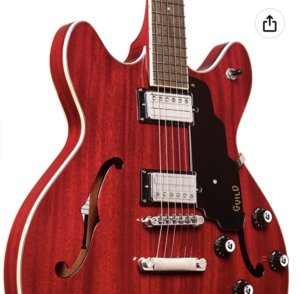 Professional players have been using the Starfire for several years. It has been a great guitar, considering both acoustic and electric instruments in the same category. The Starfire has consistently performed well compared with guitars from other manufacturers.
When one looks for instruments in the same class, this can be proven to be an excellent investment.
Another Starfire distinctive feature is that is equipped with a Bigsby-inspired tremolo. It also comes with HB2 pickups, which can deliver very strong results.
The Starfire can, when properly used, makes your sound and play come alive through its distance features. It has also an excellent price point, especially when compared with similar quality instruments.
You can compare this guitar with others such as Gretsch and more traditional Gibsons. The Starfire series has consistently delivered great playability and excellent sound.
With the help of the Starfire semi-hollow electric guitar, one can easily push the envelope of guitar techniques. Many professional guitar players have found this to be true when using this guitar from Gild.
Here are some quick stats for this guitar, for additional information:
Body Top: Arched Maple.
Body Sides: Maple.
Body Back: Arched Maple.
Neck Material: Maple.
Fingerboard Material: Indian Rosewood.
Paint Finish: Gloss Polyurethane.
Pickup: HB2 pickups.
Tremolo: Bigsby-inspired tremolo.