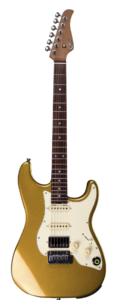 We guitar players are always interested in creating new sounds for the electric guitar using pedals and other equipment. The GTRS S800 Guitar Effects Unit, however, brings in a new concept of adding FX effects to the guitar itself!
This opens new opportunities for guitar players to achieve their desired sound, without the need to buy expensive extra equipment.
With the GTRS S800, you can go to a new gig with only your guitar and your trusted amp.
What Is Nice About the GTRS S800 Guitar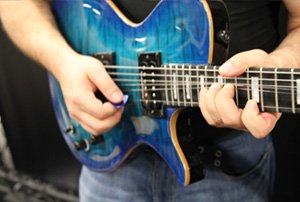 The GTRS S800 Guitar Effects is the next generation of guitar products, offering a complete, lightweight digital and analog guitar system built from the ground up.
This system starts off with a one of-a-kind guitar equipped with GTRS Intelligent Processor System designed in conjunction with master guitar builders and MOOER's digital sound engineers.
Also Read:
Yamaha CG-TA: TransAcoustic Classical Guitar
Gretsch G5260T Electromatic Jet Guitar
10 Best Online Guitar Courses for Beginners
Mobile App Support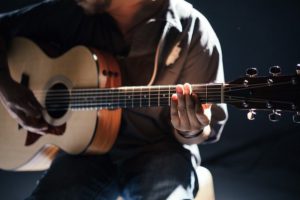 Another great innovation is that this guitar has been designed to operate in tandem with an app. The mobile app support was create to operate seamlessly, and integrate your guitar with the effect system.
The standard guitar sound is still there, but you can now benefit from advanced modeling and simulation tech. This technology integrates the guitar controls, such as the "Super-Knob", to provide a smooth response and adapt to different situations.
The GTRS guitar can be put in different settings, with a simple tap of the knob. And, for more complex situations, you can also use the GWF4 Wireless Footswitch, an innovative method to control the guitar sound using traditional devices.
Using the GWF4 Wireless FootSwitch

The foot switch allows guitar players to get the most of the possibilities offered by the sound modeler, in an easy and quick way. The GWF4 Wireless Footswitch can be used to achieve complete control of features that, ultimately, define the quality of your sound.
The GWF4 is also handy in different situations: during performance, it can be used to retrieve well known settings. During practice sessions you can use it to try different sound and effect configurations.
You can also use the wireless foot switch to control recording and looping features of this guitar. It really is something that, for me, highlights the possibilities of the GTRS S800.
Sound Philosophy In Action
The GTRS800 is a guitar that has been created to put in practice the sound effect technology developed by MOOER audio.
This means that they tried to put as much sound effect features and quality as possible in this single instrument.
My testing has shown that the results are very satisfactory. It gives you a large number of options that you can explore effortlessly. This way, you can get a lot of features, but you don't feel lost as it happens with many products.
This guitar has a lot of tonal flexibility, but at the same time is is still a very affordable product (without looking as a cheap knockoff guitar).
Construction Materials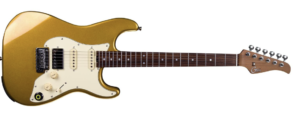 The GTRS 800 is built with great quality woods. This goes from the body in American basswood, to the neck in roasted maple. The giver goad is also a high quality material (rosewood), with a great feeling and easy to handle.
Even if you just want a standard guitar, no effects, this is still a good instrument, comparable to others in the same price range. It has good finish, and you can certainly play it for many years. If you don't need the effects engine, just turn it off and enjoy the instrument. This way, you also don't need to worry about battery and other details of the electronic components.
Guitar Pickup
The GTRS 700 comes with a S-S-H alnico V pickup configuration. This pickup configuration can be used to provide great tonal flexibility.
The standard guitar design makes sure that you won't have any issues, since you can use pickups that already work with existing models.
The pickup sound can be selected with a pickup switch, which works in the same standard as other guitars in the market. The guitar also comes with separate knobs for volume and tone.