As a guitarist, you know that crafting the perfect tone is an art in itself. From soaring solos to rich rhythms, you want your guitar to sound its best, and that's where the MOOER PE100 comes into play. If you're seeking a compact yet powerful multi-effects processor that doesn't compromise on features or sound quality, the PE100 is here to take your guitar playing to the next level.
Basic Features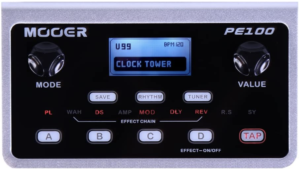 The MOOER PE100 is a nifty little multi-effects processor designed specifically for guitar players. The PE100 is a compact and portable unit that packs a punch with its wide range of effects and features.
First off, the PE100 comes loaded with 6 effects modules, each with its unique set of effects. You've got everything from distortion and overdrive to modulation, delay, and reverb. With these modules, you can create a diverse palette of sounds, allowing you to explore various genres and styles.
The PE100 also boasts 99 preset patches, so you can save and access your favorite settings effortlessly. Whether you're playing live or recording in the studio, having these presets at your fingertips makes switching between sounds a breeze.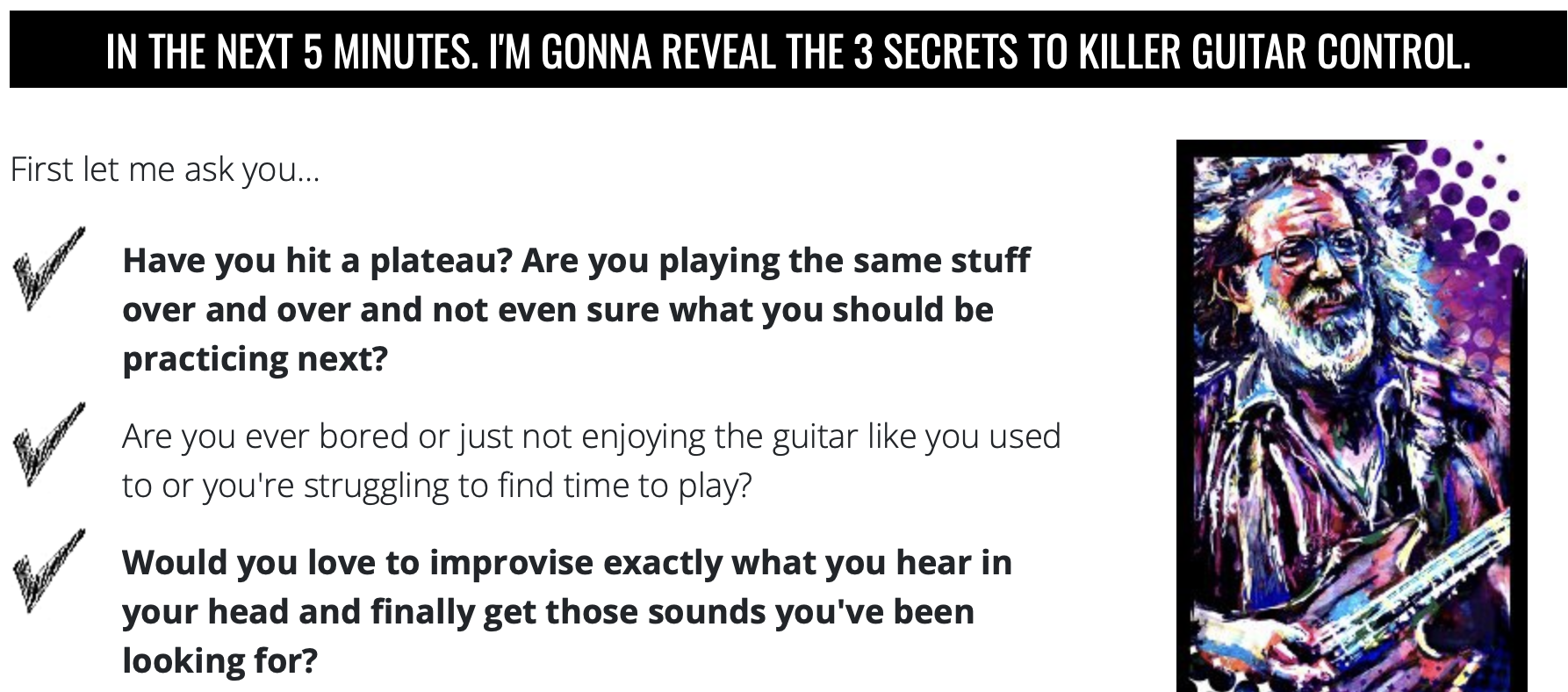 Drum Machine
One of the coolest things about the PE100 is the built-in drum machine. It's like having your own rhythm section on demand! With 40 different drum patterns to choose from, you can jam along to various beats and styles. This feature is excellent for practicing, honing your timing, or simply jamming out when you don't have a drummer around.
Worried about sound quality? Don't be! The PE100 offers 32-bit processing, ensuring your guitar tone remains crisp and clear, without any loss of fidelity. Plus, it has a built-in tuner, so you can keep your guitar in perfect tune.
Another convenient feature is the headphone output. It allows you to play quietly without disturbing others, making it ideal for late-night practice sessions or when you just want some personal time with your guitar.
The PE100 is user-friendly, with an intuitive interface that makes navigating the different effects and settings a piece of cake. Its compact size and lightweight design make it super portable, so you can take it anywhere you go.
Also Read:
MOOER Groove Loop Drum Machine Review
MOOER Micro Drummer II Pedal Review
Mooer E7: Polyphonic Guitar Synth Effects Pedal Review
TC Electronic DITTO+ Looper Review
Taylor 214ce-K Grand Auditorium vs Martin Guitar X Series D-X2E
10 Best Guitar Bridge Models on the Market
The Power of Versatility

The MOOER PE100 is a true powerhouse when it comes to versatility. Packed into this sleek and portable unit are 6 effects modules, each boasting a wide array of effects. Whether you crave the gritty crunch of distortion, the lush ambiance of reverb, the ethereal tones of delay, or the captivating swirl of modulation, the PE100 has you covered. With such a diverse palette of sounds at your disposal, you can effortlessly explore various genres and experiment with new sonic landscapes.
Find Your Signature Sound
Creating and fine-tuning your sound is made easy with the PE100's 99 preset patches. These allow you to store and recall your favorite settings, ensuring you can switch between tones seamlessly during live performances or recording sessions. Whether you're aiming for a smooth jazz vibe, a bluesy warmth, a heavy metal edge, or anything in between, the PE100 empowers you to find your signature sound.
Rhythm On-Demand
One of the most exciting features of the MOOER PE100 is its built-in drum machine. With 40 different drum patterns to choose from, you can now jam along to a variety of beats and styles. This is perfect for practice sessions or when you simply need a backing rhythm to elevate your creativity. The drum machine enables you to focus on your playing without relying on a separate metronome or backing track.
Crystal Clear Sound Quality
In the realm of effects processors, sound quality is paramount. The MOOER PE100 doesn't disappoint, boasting 32-bit processing to ensure your guitar tone remains pristine and clear, with every nuance and detail intact. No need to worry about signal degradation or loss of fidelity – the PE100 delivers a pro-level sound that will captivate both you and your audience.
Portable and Practical
Designed with convenience in mind, the MOOER PE100 is incredibly portable, making it the ideal companion for gigs, rehearsals, or jam sessions with friends. Its lightweight build means you can take it on the road without adding any extra burden to your gear setup. Additionally, the PE100 features a headphone output, allowing you to practice silently without disturbing others around you.
User-Friendly Interface
Navigating the world of effects and tones is made easy with the PE100's intuitive interface. You can easily tweak and adjust settings on the fly, so you spend more time playing and less time getting lost in menus. The user-friendly design ensures that beginners and experienced players alike can harness the full potential of this versatile multi-effects processor.
Using the MOOER PE100

Using the MOOER PE100 is a breeze, and you'll be amazed at how quickly you can start exploring its vast array of sounds and effects. Here's a step-by-step guide to get you started:
Connect Your Guitar: Plug your guitar into the input jack located on the side of the PE100.
Connect Headphones or an Amplifier: If you prefer to practice quietly, you can connect your headphones to the dedicated headphone output. Alternatively, you can plug the PE100 into an amplifier using the output jack.
Power Up: Turn on the PE100 using the power switch, usually found on the side or top panel.
Choose a Patch: The PE100 comes preloaded with various preset patches. Use the up and down arrows on the navigation pad to scroll through the patches and select one that catches your interest.
Explore the Effects: Once you've chosen a patch, start experimenting with the different effects. Use the knobs and buttons to adjust parameters like gain, tone, level, and more. The PE100 features six effect modules, each with its own selection of effects to choose from.
Save Your Customizations: If you come up with a sound you love, make sure to save it as a custom patch. Press and hold the save button until the display prompts you to save the patch in an available slot.
Activate the Drum Machine: If you want to jam along to a drum pattern, press the "DRUM" button to activate the built-in drum machine. Use the navigation pad to scroll through the drum patterns and find one that suits your style.
Adjust Drum Tempo: You can adjust the drum machine's tempo using the "TEMPO" button. Tap the button repeatedly to set the desired tempo, or hold it down to fine-tune the tempo.
Play and Jam: Now that you've set up your preferred patch and drum pattern, it's time to play and jam along. Experiment with different chord progressions, scales, and playing techniques to make the most of the PE100's capabilities.
Save Your Favorite Drum Patterns: If you come across a drum pattern you love, you can save it to a user preset slot just like you did with the guitar patches. This way, you can access it easily for future practice sessions or performances.
Explore More Features: Don't be afraid to delve deeper into the PE100's features. For example, you can adjust the metronome settings, change the display's brightness, and fine-tune various parameters to suit your preferences.
Power Down: When you're done using the PE100, remember to power it off to conserve battery life and ensure it's ready for your next session.
Conclusion
In conclusion, the MOOER PE100 is a guitar player's dream come true. Its compact size, impressive range of effects, and exceptional sound quality make it a must-have addition to any guitarist's gear collection. Whether you're a seasoned professional or just starting your musical journey, the PE100 offers an unparalleled level of creativity and convenience.